Harkness Roses & David Domoney
Harkness Roses & David Domoney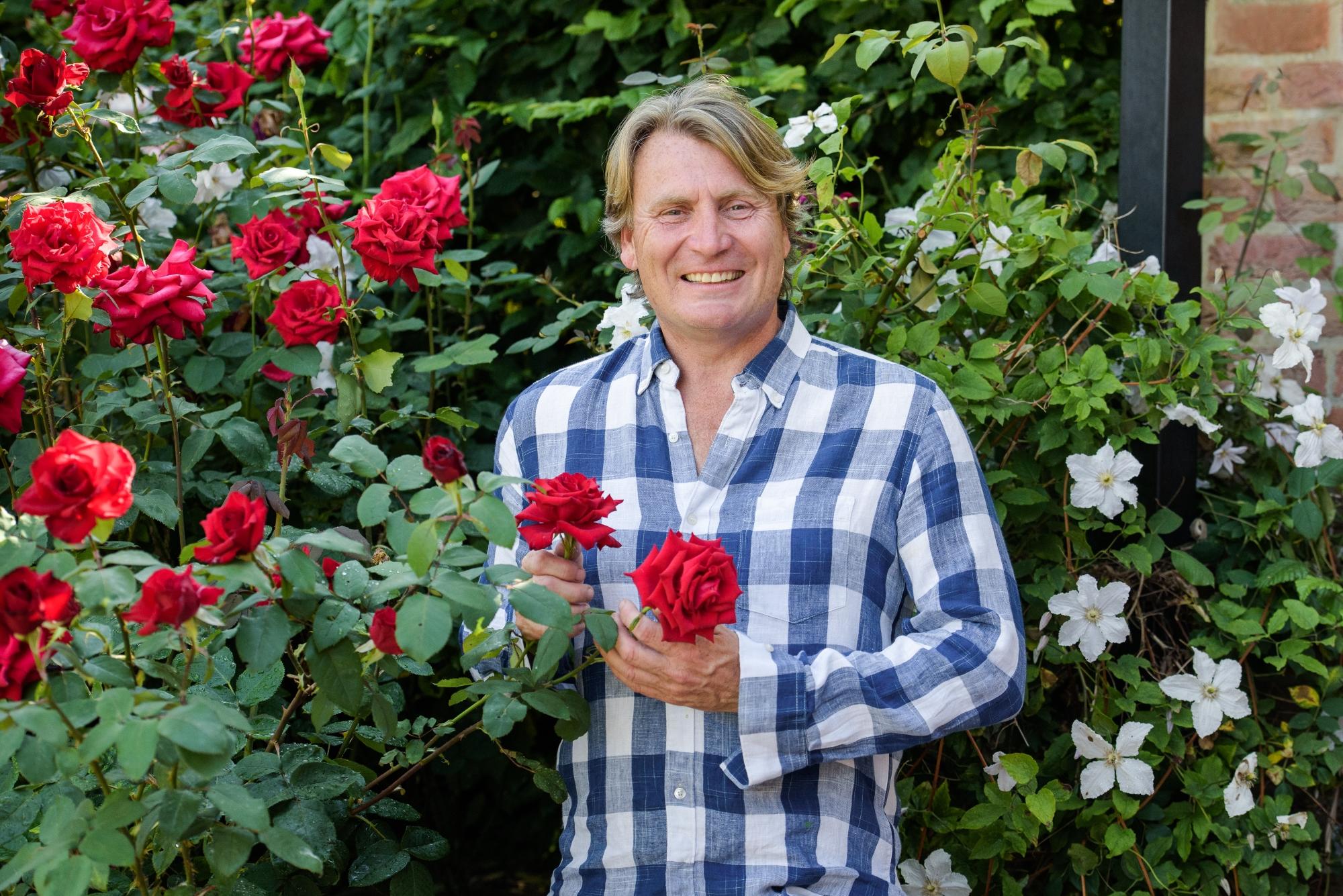 About Our Relationship
We are excited to be working with Broadcaster and Chartered Horticulturist, David Domoney, to launch a national campaign to revive the rose as Britain's favourite plant. Our new partnership hopes to reinforce and bring attention back to the rose, which has been used as a symbol since the ancient Greek and Roman times. The rose has been a withstanding and heraldic image of English kings and queens, with the recognisable Tudor rose showing a combination of the red and white rose, that brought together two houses.
Roses are without a doubt one of the most popular flowers in the world, with well over 30,000 varieties across the globe. Their beauty doesn't stop in the garden as they are one of the top used cut flowers for bringing blooms indoors. They have a longstanding role in the cosmetic industry in perfumes and anti-aging treatments, as well as being used in medicinal treatments for their anti-inflammatory properties.
David Domoney says, "I have always enjoyed the beauty of the rose, having worked for two rose growers in the past and created many rose gardens myself. One of these was at RHS Hampton Court Palace Flower Show for House Beautiful Magazine, but my favourite was in my own garden. My passion for roses is so strong that my daughter has 'Rose' in her christened name. I have seen roses growing in the bitter cold and have also see them blooming in the blistering heat in Kitchener's Garden in Luxor, Egypt which shows me the true versatility of this unique plant."
David White, Managing Director of Harkness Roses, says "We have worked closely with David Domoney in the past to launch the 'This Morning' Rose at Chelsea Flower Show in 2018. David has some fantastic ideas and the whole team at Harkness is looking forward to working with him on a whole range of national campaigns, blogs and videos over the next few years. We are particularly excited to launch The Great British Rose Revival project which aims to educate the consumer that roses are easy to grow, beautiful and enrich our senses – every garden should have one!"
Over the years, this mighty plant has hit heights in the hearts of the British nation and with the positive attitude to gardening post-lockdown, it's the ideal moment to refocus on the nation's favourite. Together, we will be launching several short films, blogs, social media campaigns and rose giveaways to highlight the benefits of the rose.
May Prize Draw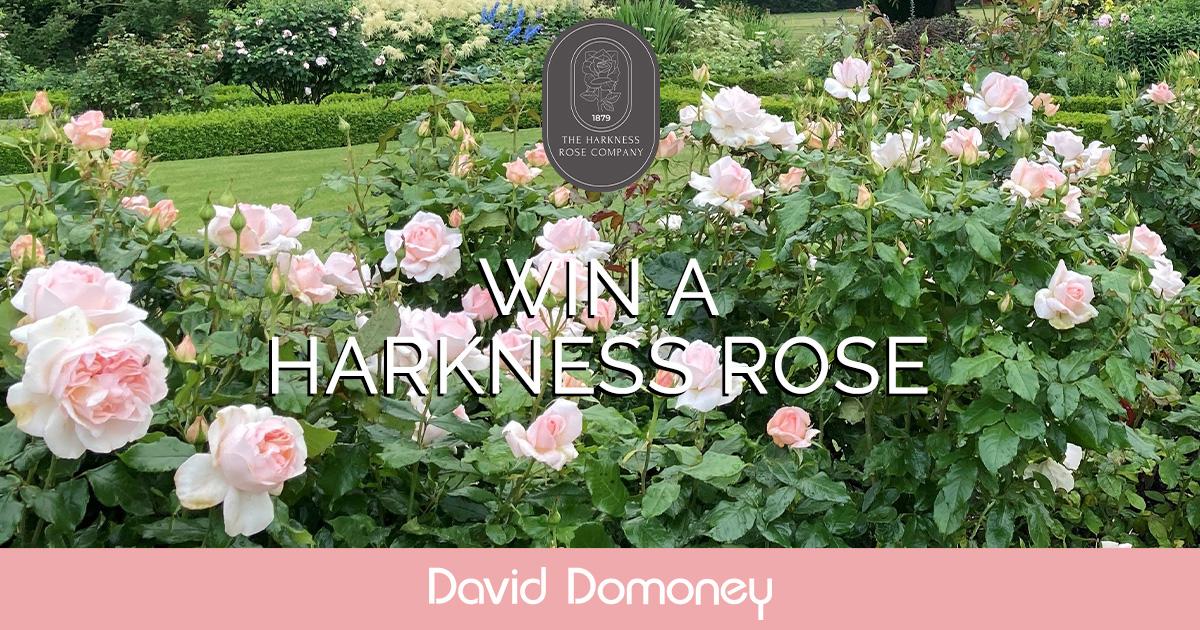 WIN 1 OF 5 HARKNESS CHANDOS BEAUTY ROSES
Strong scented and beautiful, Chandos Beauty definitely lives up to its name. The large flowers are golden cream, with a pinkish tinge for a really elegant addition to the garden.
Fit for rose gardens, cottage gardens, and informal or formal gardens alike. This is also well suited to grow in containers, so you don't need to compromise on beauty if you don't have the ground space or are gardening in an urban or contemporary garden.
The bush rose is a hardy and robust variety and will repeat flower to bring you glorious flowers from June until September, so there's plenty of time to enjoy the brilliant blooms.
Bring the blooms and fragrance indoors too, as this rose is perfect for cut flowers too.
For your chance to win, click here to complete the form. Share the draw with your family and friends and if they enter, you'll be awarded bonus entries increasing your chances of winning.
Closes 30/04/22 at 11:59PM
UK Residents Only
Good Luck!