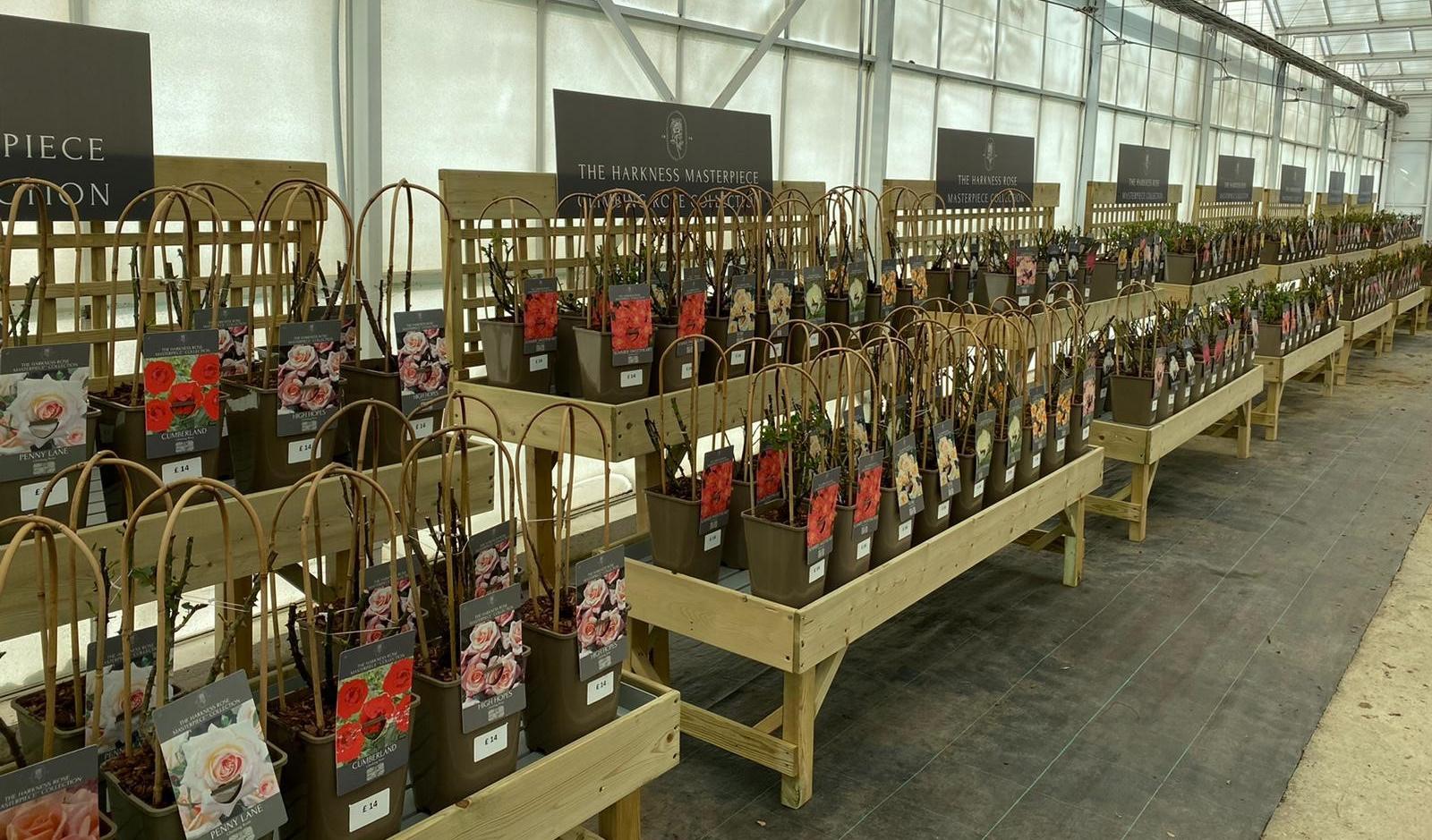 Welcome to the NEW Harkness Rose Store at Woodlands Plant Centre in Upper Caldecote, Bedfordshire!
You will find the full range of Harkness Roses available, including climbing, shrub and bush roses, as well as those from the new Harkness Rose Masterpiece Collection®.
Woodlands Plant Centre is taking a short break and will re-open in the autumn.
Visit us at:
Woodlands Plant Cente, Biggleswade Road,
Upper Caldecote, Nr Biggleswade,
Bedfordshire, SG18 9BJ